PATTERN RECOGNITION

Patterns exist throughout the universe. Even seemingly chaotic systems reveal patterns normally hidden by masses of data. Although management may 'gut-feel' that certain correlations and relationships exist in the data with which they deal, it is difficult for them to prove these relationships.

Consumer Pattern Recognition (ConPreg) integrates Predictive Statistics, Consumer Behaviour and Information Systems. Using well researched models and algorithms, Pattern Recognition can answer important business questions such as: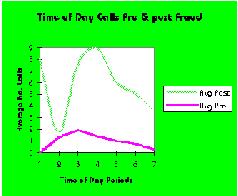 What can any particular customer be expected to buy and when may they be expected to buy it?
How can my customers be segmented on the basis of behaviour (what makes them alike and what makes them different from each other)?
What products should I stock where?
On what basis can I grant credit to which of my customers?
Pattern recognition uncovers patterns in how each customer behaves. Factors such as -
time of purchase
date of purchase
what was purchased
amount of purchase
place of purchase
go towards creating a pattern for an individual customer - and for customers just like him (the segment). This pattern is as unique as a fingerprint. Whether the customer is making a calls on your cellular network, Using your credit card, purchasing your groceries or buying your steel, he/she is uniquely identified by this pattern.
Having identified the pattern, we can now predict the customer's behaviour. Behaviour prediction will help the organisation to develop a high-touch, personal relationship with the customer. For example, a Consumer Pattern Recognition System can be used as a cornerstone of an effective database marketing system.
We provide the know-how to either integrate pattern recognition algorithms into existing information systems or to supply stand-alone information systems. Pattern Recognition systems can be integrated within most business systems such as Triton, SAP R/2 & R/3 etc..
Applications & Benefits
A pattern recognition system may be productively used by many functions within an organisation. They include:
Linked to retail outlets, a pattern / behaviour recognition system (PBRS) will be able to identify consumer needs as and when they occur. Linked to manufacturing facilities, such a system can react to demand shifts within days.
In banking use, a PBRS will be able to identify 'good' and 'bad' accounts and lend weight to decisions which are normally made on gut feel. Further, a PBRS system will be able to identify and detect fraud as it is happening as well as accurately predict account utilisation. Pattern Recognition can also be used to identify customers that are about to leave (for Banks, it's far cheaper keeping a customer than acquiring a new one).
Investigators may use Pattern Recognition systems to analyse & simplify complex economic frauds & scams.
For Credit Card providers, pattern recognition algorithms can be implemted in existing information systems to detect and control fraudulent behaviour on the part of customers and merchants.
In a Fast Moving Consumer Goods (FMCG) environment, a PBRS will be give staff information allowing them to bring appropriate items / specials to the attention of certain customers based on their previous behaviours / spending patterns. Used properly, the PBRS will facilitate the 'high touch' of a personal relationship in a fast-moving, rapidly changing mass market environment.
Cellphone Service Providers can use pattern recognition to detect fraudulent activity on their etworks.
Want to learn more?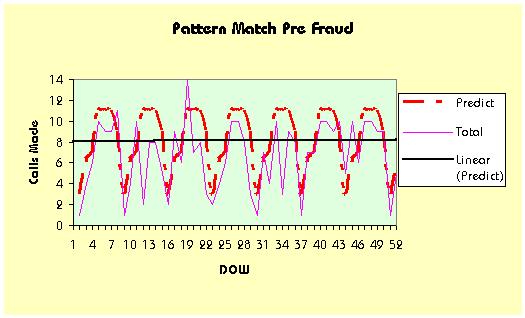 Pattern Recognition is a truly multidisciplinary field. If you want to research further, TRY OUR LINKS or use a search engine (Alta Vista, HotBot, Lycos, Infoseek etc.) to look for any of the following topics: Chaos Theory, Complexity Theory, Non-Linear Systems, Complex Systems, Systems Theory, Consumer Behaviour, Consumer Psychology, General Systems Theory, Customer Segmentation, Predictive Psychology, Data Mining, Morphic Field Theory, Pattern Recognition, Forecasting, Fluctuations, Game Theory, Command Control Systems (normally associated with military applications) or C4I, Environmental Scanning, Psychographics, Siftware (data mining software used to extract information from databases). Or you can e-mail us at kkbb@icon.co.za
---
KKBB Management Systems
P.O.Box 891005 • Lyndhurst • Gauteng • 2106 • South Africa
---
Number of Visitors to this site
....
Tel (011) 882-9661 • Fax 882-0859 • cell 083-232-6047 e-mail kkbb@icon.co.za
---
Links : Chaos Theory, Complexity Theory & Associated Sites

Software
Software Systems from MIT GmbH in Germany We use and support these software systems extensively in our work

Chaos
Complexity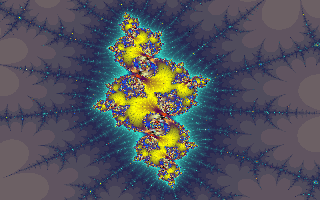 Neural Networks