---
I studied Psychology in South Africa and England and qualified as a Clinical Psychologist in the UK in 1982. The first ever Job I got was that of a Management Consultant when I returned to South Africa in late 1982.
I have been a Management Consultant for some 20 years with around 4.5 years spent as a university lecturer in Information Systems at Wits University. I have also been a director of various companies primarily in the software and technology fields.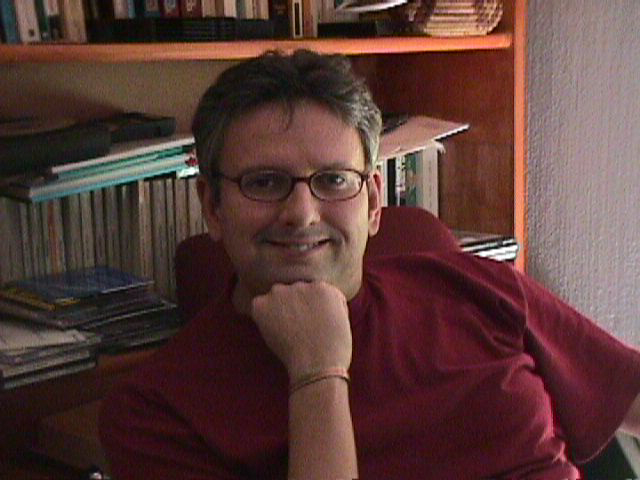 I have Consulted since 1982 primarily for clients in the Financial Services, Insurance (Long & Short Term), Public Service, Healthcare and Law Enforcement areas specialising in Financial Modelling, Simulation, Administration, Privatisation, Marketing and Forecasting Systems. In addition, I have also lectured Consumer Behaviour and Statistics. My specialist areas include Command Control Systems, Knowledge Management, CI, Scenario Planning, Privatisation, Leadership, Organisational & Personal Transformation.
I am on the faculty of two Universities in Johannesburg where I regularly present courses and lecture on topics such as Information Systems and Leadership.
If you'd seriously like references, please contact me and I'll send them to you as I'd prefer not to put these on the web.
CONSULTING EXPERIENCE
Astra Aviation
B.P. Coal
B.P. Retail
B.P. Solar Electricity
BBC Television
Beechcraft Sales Ltd.
Bophutatswana University
Catholic Health Care Association
Chartered Accountants Med. Aid
Chemserve (Pty) Limited
Cargo Carriers
Ciba Geigy Limited
Damelin Education Group / Institute of Marketing Management
Dennis Cook & Company
Dennis Jankelow & Associates
EDS Africa Ltd.
Eskom Limited
Farm Fare Limited
Flovex SPA, Milano
Grinaker Data Systems
German Chamber of Commerce
Group Medical Aid
Hoechst South Africa
Holiday Inns
Hollandia Reinsurance
Hungarian Embassy, Pretoria
IBM (ISM) South Africa
Imagination Corporation
Industrial Development Corporation
IMG Engineering
Infora GmbH
James Grant & Associates (Pty) Ltd.
Kenridge Hospital
Knowledge Systems International
Lyttleton Engineering
M&PD Limited
Martens Thiel und Partner, Cologne
Marymount Maternity Hospital
Microsoft Corporation Inc.
Momentum Consultants & Actuaries (FirstRand Group)
Mpumalanga Government
Namibian Dept. of Health and Welfare
National Airways Finance Corp.
Nedcor Bank Ltd.
Nestlé South Africa
NBC Television (USA)
Nixdorf Computer (AG & SA)
Otis Elevator Company
Prop Plant Hire Limited
Provon Chemicals Limited
Rand Merchant Bank
Roman Catholic Church
Rustenburg Platinum Mines
South African Airways
S.A. Eagle Insurance Co.
SAPPI Limited
Siemens Limited
Sintronics Limited
South African Police Air Wing
South African Police Syndicate Fraud Unit
South African Police Commercial Crime Unit
Spartan Micro Management
The Urban Foundation
Transnet Limited
Visnews Television
X-onCommunications
---